De Jurk / The Dress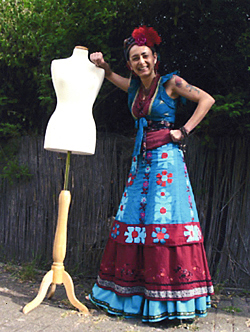 Twintig jaar lang ontwerp ik slechts 1 jurk.
Een wereld vol stoffen maakt dat het er velen zijn.
Tijdloos en beslist niet modieus.
Tamara Tantico verlicht de realiteit!
For twenty years I only design 1 dress.
A world full of fabrics means that there are many.
Timeless and definitely not fashionable.
Tamara Tantico illuminates reality!